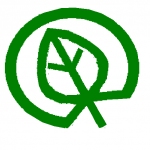 The Anam Earth Center for Sustainability and Culture is a 501(c)(3) community-based nonprofit youth and environment organization.  Our motto is "preparing new generations for a 21st century planet."  We work to transition communities to sustainability and resilience by preparing  the next generation of young people for leadership in the 21st century's Age of the Anthropocene.
Rapid and unprecedented changes in our world have now created a new normal, with new challenges, new problems, new understandings and new opportunities.   Few of our current institutions are equipped to deal with these changes, and many young people are still being prepared to succeed in a 20th century world.   The major task now of this generation is to reconnect, listen, rethink and innovate a path to a sustainable world.  This requires a New Story of the journey to sustainability that weaves together people, places, cultures, economies, governance and our earth's natural ecosystems.
The Anam Earth Center's focus on "Transgenerational Sustainability" means successfully sharing and passing on the New Story of the journey to sustainability with each new generation so that our communities and the earth can adequately and fairly provide for the needs of our present generation and all future generations in perpetuity.
The Anam Earth Center is located in Albany County, New York, and we operate ecoregionally within the greater Hudson-Mohawk Watershed.  We work with local rural and urban communities, especially our youth and young adults, their children, and their older mentors and elders.  We serve communities especially as an ecosocial innovation lab and incubator for cutting edge best practices, models, and programs in youth development, sustainability education and skills training, environmental education, environmental leadership development, environmental conservation and ecosystem restoration, sustainable land management, environmental justice and advocacy, cultural experiences, sustainability research and thought leadership, and local economy networks.
The Anam Earth Center is a dba (doing business as) of Anam Duan, the legal name of our organization.   Anam Duan is from the Irish Anam meaning "Life" or "Spirit" and Duan meaning "Song" or "Poem." Pronounced AN' um DOO' an, it means the lifesong (living story) that binds together people, communities, cultures, the earth and all life. We draw our inspiration from the work of geologian Thomas Berry, from Celtic cultural traditions, from St. Clare and St. Francis of Assisi's Franciscan tradition, and from many wise contemporary thinkers and doers who are leading the transition movement toward sustainable, resilient and vibrant local communities, local economies, watershed ecosystems, local democratic ecogovernance, and a New Story for this 21st century Age of the Anthropocene.
Read more about our history.
Read more about our people.